Instagram has launched a new feature to download Instagram reels without using any third party app.
After TikTok, short videos became a trend.
And that's the reason, many popular established social platforms copied the feature.
The so called photo sharing app, Instagram also copied this feature and named it Reels.
Globally, Instagram has around 2.35 billion monthly active users.
Talking about Reels, In India alone, more than 6 million reels are shared each day.
However, despite having such popularity, there isn't any option to download reels.
But not now, Instagram has launched a feature that lets you download reels directly on your phone.
Adam Mosseri Explains How This Feature Works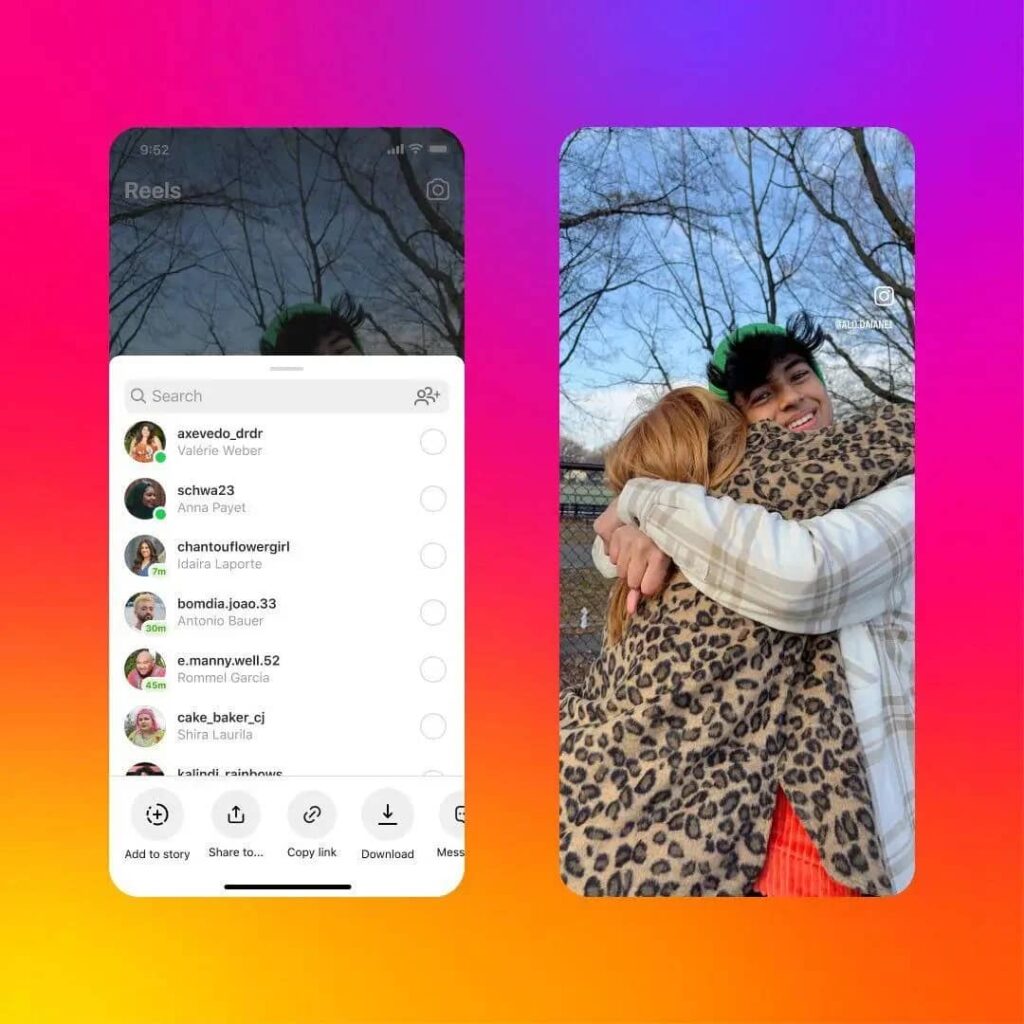 With a broadcast channel, Instagram head Adam Mosseri revealed this feature to the users.
Mosseri said users can now download reels publicly posted by other accounts.
Users can download and save it to their camera roll. They can also share it directly outside the app.
However, if creators want, they can disable downloading their reels.
Downloading reels is only possible for public accounts, if the reel creator allows it to download.
You can't download reels shared on private accounts.
Similar to TikTok, when you download reels, it contains the watermark which includes the account name and Instagram logo.
Now, while downloading reels on Instagram feature has currently rolled out in the US, it is expected to come in other countries soon.
If you are a user based out in the US then you can download reels simply by tapping on the share icon on the reel. Then, select download. That's it.
However, users from countries other than the US where this feature is not available yet can use a simple trick I mentioned below to download reels without using any third party apps.
Trick to Download Instagram Reels on your Phone
Here is a simple trick that you can follow to save reels directly in your phone gallery. You don't have to download any third party app.
First open the reel you want to save.
Tap the share icon and add the reel to your story.
Now, zoom in the reel to fit it properly in your story.
Tap the three dots menus and select save.
That's it, you just have to follow these four steps.
How do you guys feel about this new feature? Let me know in the comments down below.