Back in 2018, WhatsApp bring stickers to the platform. Now, In the latest WhatsApp Beta Update i.e. version 2.23.17.14, the WhatsApp team has brought a feature to create stickers using Artificial Intelligence (AI).
You can see in the screenshot below how the feature looks: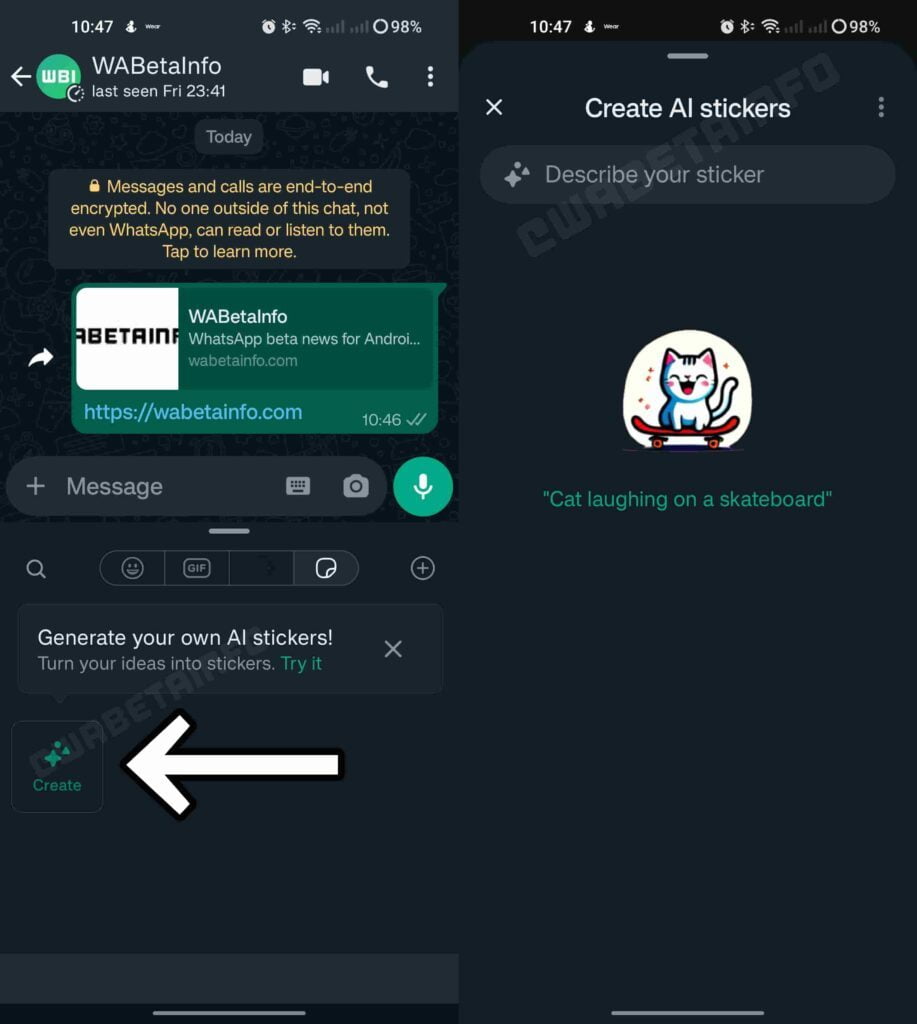 As you can see in the screenshot above, when it rolled out in the stable version, you can find it in WhatsApp's stickers option.
Once you reach the WhatsApp stickers section, you can create the sticker you want by describing it in words (called prompts).
For now, the AI enabled sticker creation feature is available for a few beta testers.
This new feature is secure which means if any sticker generated you think is harmful or inappropriate, you can report it to Meta.
With this new feature, WhatsApp enhances the messaging experience by giving users a tool to create personalized stickers relevant to their interest.
They don't need any advanced design skills or third party tools to create stickers. All they need is to write a beautiful description and the platform will generate beautiful stickers.
In the coming weeks, WhatsApp AI Stickers feature will become available to more beta users.
What do you think about this new feature? Let me know in the comments down below.