Gmail is one of the best email management systems in the world.
Users who create a Google account get to use the Gmail service for free.
In Gmail, we receive many emails every day and sometimes it becomes difficult for us to find an email.
Gmail already has many features like the Search Bar to quickly find the email we need.
But the search bar is not powerful enough to find the email of our choice more closely.
To make Gmail search even more powerful, Google introduced the Filter feature in Gmail Web last year.
With the help of the Filter feature, we are able to find the email we need more quickly, but till now this feature was limited to Gmail web only.
But seeing the increasing popularity and usability of Gmail Android, now the filter feature has been introduced in Gmail Android as well.
Now we will be able to filter emails in our Gmail Android by their size, date, attachment etc.
We can access the filter feature in Gmail Android through several options given below the search bar as I have shown you in the screenshot below.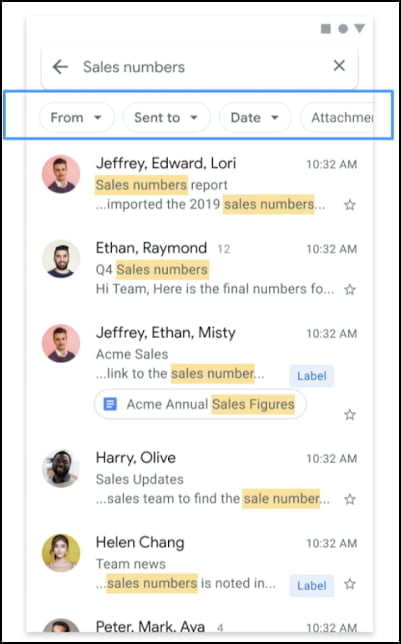 This feature has been rolled out for all Gmail Android users on 20 September 2021 and is expected to be completed by the end of October this year.
What do you think about this feature, do let us know in the comment section below.