Download Facebook Videos without any software
In this article, we are going to explain to you how to download Facebook Videos without any software.
Whenever we talk about social networking sites, first of all, Facebook comes to our mind. And why not come here today, Facebook is not only the world's largest social networking site but it is also named in the world's top 10 websites. Facebook was launched by Mark Zuckerberg and his associates at Harvard University on February 4, 2004. But in today's article, we are going to tell you how to download any video of Facebook without any software.
Read Also: 5 Recent Whatsapp features until November 2017 | List
Note: This method will work only on the computer. So you log in your Facebook account from your computer.
List of Steps to download Facebook Videos without any software
First of all, you have to log in to your Facebook account.
After logging in, you have to scroll down to the video that you want to download.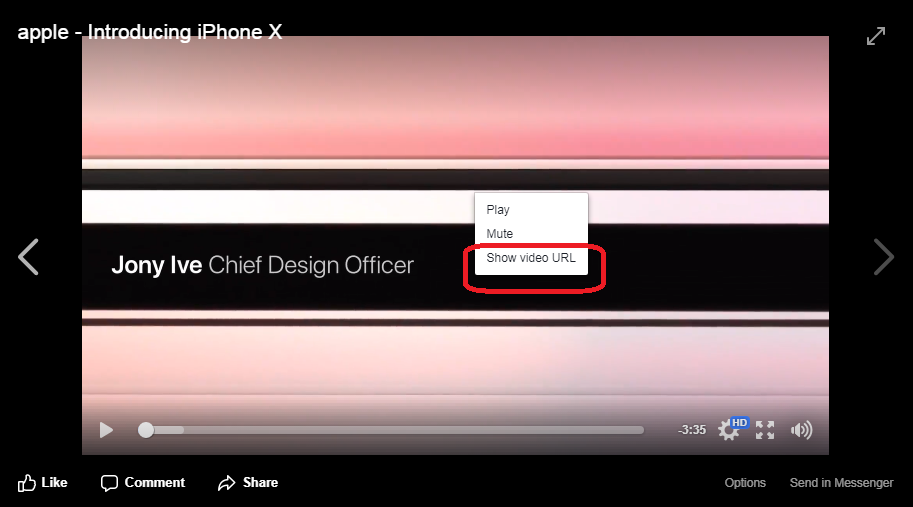 Then you will need to right-click on the screen of that video.
You will find the option of the video URL, you copy it.
Then you paste the URL into the URL bar and remove the www from the URL and put m there.
Then press the Enter button.
The video will be open but the only difference is you are now using the mobile version of Facebook.
Now you have to play that video.
When the video starts playing, you have to right-click on that video.
Then there you will get the option of saving video as you can easily save the video to your computer by clicking left.
Read Also: How to Save Phone Messages to Google Drive or Dropbox?
Read Also: Play PC Games on Android for free | How to Guide