Back in March 2019, Google Chrome introduced a feature that let the user to search Google Drive files from the Omnibox (Chrome URL Bar). Earlier, the feature was limited only to the G-Suite users but slowly became available for non-GSuite users too.
While so far we are able to search Google Drive files from the Chrome URL Bar, from a recent workspace blog post, we came to know that Chrome is bringing a new feature that lets users search Google Drive files from the new tab section in Chrome.
Chrome is adding a card onto the New Tab Page that suggests relevant files from Google Drive.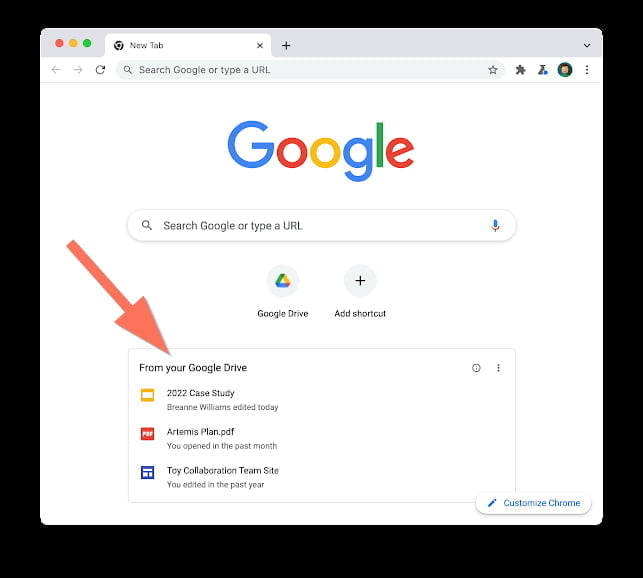 This new intelligent file suggestion feature will make it more easier for the users to search Google Drive files in Chrome.
This new update has already been rolled out for all the Chrome and Google Drive users and they will avail it at most after 15 days from the date of writing this article.
Although the feature will be enabled by default, one can enable or disable it by clicking on the Customize Chrome button present at the bottom right of the new tab page.
For now, I don't know on what factors the card suggests files from Google drive as I haven't got the same feature. I am using Chrome version 94.0.4606.71 official 64-bit.
If you have got access to this feature, do let us know in the comments down below, on what factors this feature suggests files from Google Drive.