Twitter is one of the best micro-blogging platforms out there. People all over the world came here to talk about anything that is happening around them. They express themselves with photos, videos, gifs, and text. As Twitter is a micro-blogging platform most people post their expressions using text. However, sometimes text isn't enough to fill all the context. For example, if we compare the text with audio then, audio is more personalized in comparison to text.
Looking at the same, from last year, Twitter started testing Voice Tweets that let users post tweets in audio (in their own voice). Posting tweets in own voice makes the tweet more personalized.
However, Voice Tweets has its own limitation. For example, users can post only 140 seconds long voice tweets.
Also, right now, only iOS users have the ability to post voice tweets. Android, Web, and other OS users can listen to them.
So, if you own an iOS device, for example, iPhone or iPad then, here is how you can post voice tweets on Twitter.
How to Post Voice Tweets on Twitter for iOS?
Twitter for iOS gives us the ability to post voice tweets. Let's look at the steps of How to post voice tweets on Twitter.
Open the Twitter App: In your iPhone or iPad, open the official Twitter app that you have installed.
Open the Tweet Composer: Tweet Composer is the window where you compose your tweet.
Tap on the Wavelength Icon: You will see your profile photo with the record button at the bottom.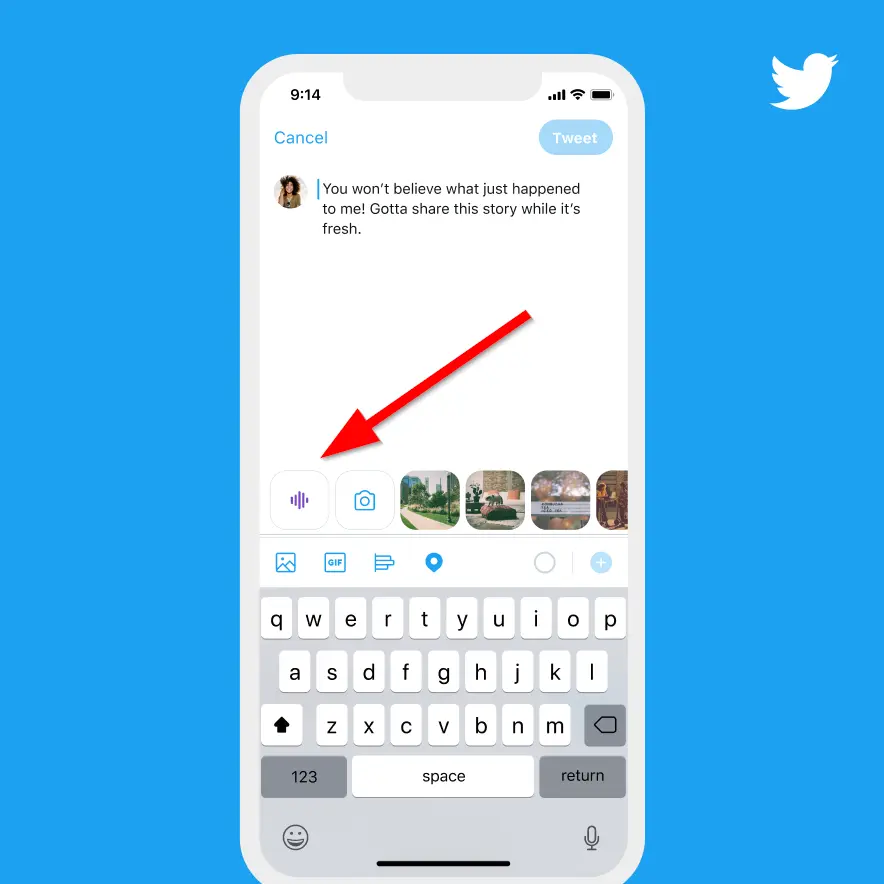 Tap on the Record button: Record your audio tweet for up to 140 seconds. If you extend this time limit, then another voice tweet starts automatically to create a thread.
Tap on the Done button: Once you complete recording the voice tweet, tap on the Done button to stop recording and go to the composer window to post the tweet.
Once you publish Voice Tweets on the Twitter timeline, it appears alongside other tweets. It can be listened to by tapping on it and one can listen to it while doing other work on Twitter.
Note: You can't reply or quote a voice tweet with another voice tweet. Also, users can directly upload an audio file as a tweet on Twitter.
Besides Voice Tweets, since February this year, Twitter has started testing voice messages in DMs.
So, this is all about voice tweets on Twitter from my side, if you have any suggestions or opinions about the same, post them in the comment section down below.