From today on, Clubhouse Android App Pre-Registration starts in India. Last week the company started beta testing of its Android App for some users.
Signing up for the pre-registration gives the early access to the app meaning as soon as a user pre-register for the app, it will install automatically to the user's device when it is available. However, the user can choose to disable the automatic installation. There is a toggle ON and OFF option for the same.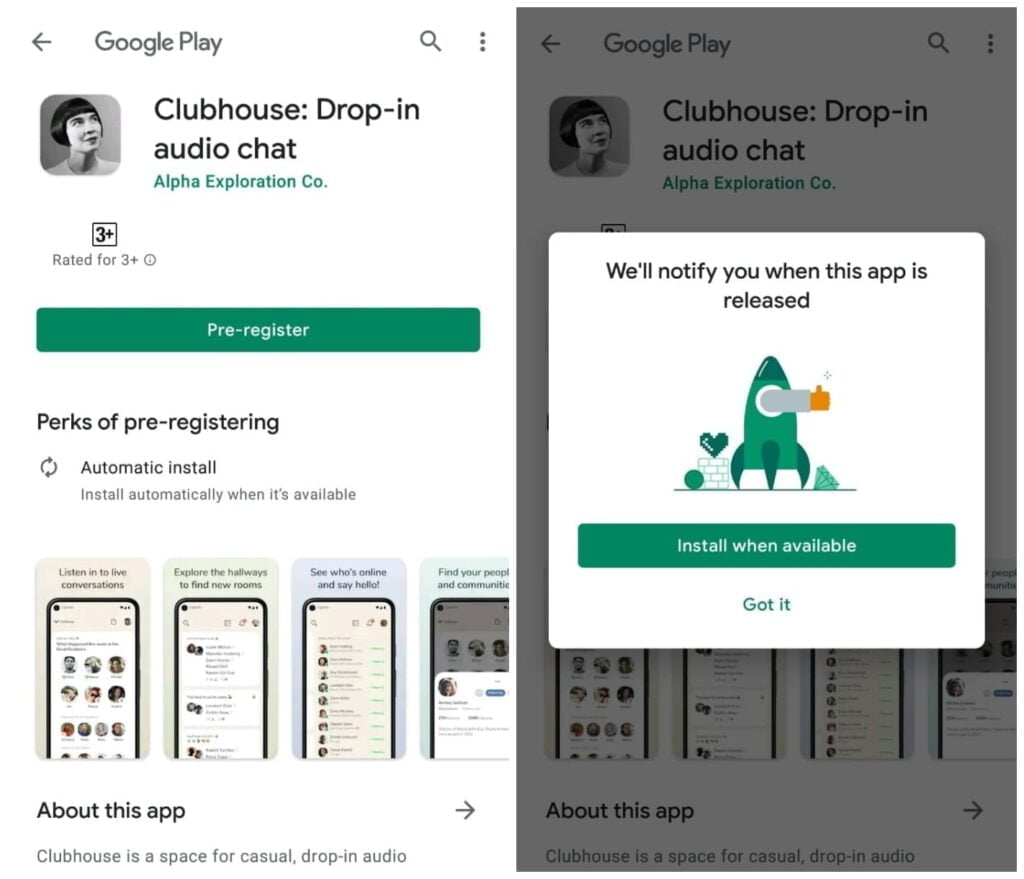 We spot the pre-registration for the app in Google Play India, but some reports are also saying the pre-registration of Clubhouse Android App is open in most of the countries globally.
Although Clubhouse has started pre-registration for its Android App, some users already are beta testing it. Hence, if you get an invite link from any of these beta testers then you don't have to wait for the app to go live in Google Play even for those who pre-registers for it.
Following a report from Techradar, right now, Clubhouse Android App exclude some features like Follow Topics, Create Clubs, Link Twitter or Instagram account, Update Username, Report a speaker, and Payments. These features might be added to the app once the app became available for more users.