Recently Google has rolled out several Public Transport features in India. Live Train Status is also a part of it. With this feature, User can now check live train status via Google Maps. Last year, Google acquired Where is My Train App and this feature became possible because of this same app. To check the live train status of a train, user simply have to enter the source and destination station and the app list out all trains available. Moreover, from there on, one will able to check the live train status of a train.
There is one more feature Google Maps rolls out recently. With this feature you could Check the Bus Travel Time in Live Traffic. This feature became possible because of Google Maps live traffic data. However, the feature to check the travel time for bus in live traffic is right now available in only 10 cities in India, throughout the world. These cities are Delhi, Mumbai, Chennai, Banglore, Hyderabad, Lucknow, Mysore, Coimbatore and Surat.
Now most of you might be thinking, How to access these two feature in Google Maps right now?
Well, When you open Google Maps App in your Phone, you'll see a Commute tab at the bottom. Click on it and then enter your source and destination station or your route accordingly to check the live train status or bus travel time.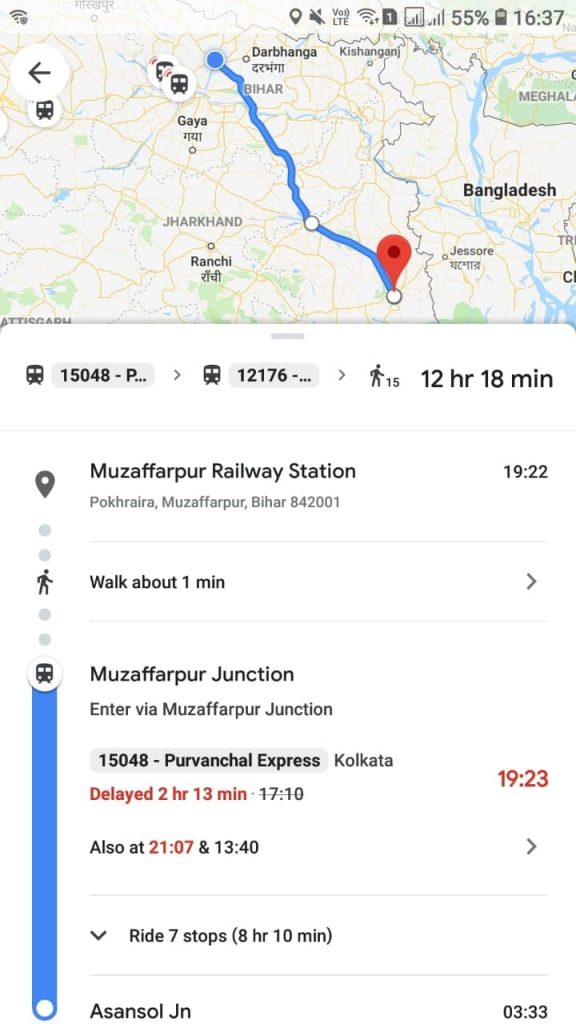 As can you can I have already mentioned above in this article that these features are part of India first Initiative. Therefore, users who are living outside India not able to access this feature right now.
Beside these two features, there is one more interesting feature one can now find in Google Maps. However, Google will made available this feature first for Delhi and Bangalore users. Then later on they will roll out this feature to more cities in India. With this feature, Google maps now explain you the best route and time to travel via Mixed transportation like Bus+auto-rickshaw like that. One can find this option also on Commute>Transportation option.
Read also: Google Maps Launches Popular Dishes Feature