PayTm rolls out a new feature today via which one can now check the live Train Status directly from the PayTm. Live Train Status means you can check the current location of any train in India. All you need is your Train Name or Train Number, feeding which reveals the live status of a train.
Note that PayTm already gives up the facility to Book Tickets and Check PNR Status of a Train right within the app. Now, we able to also check the Live Train Status via PayTm. Integrating Live Train Status check field in PayTm will prove to be an important feature as In India currently there are not so reliable sources provides this facility.
Moreover, To check live train status, till now user have to install a seperate app that consumes some memory. Now, Just one app complete this task too.
Note that In PayTm Train Status feature falls under PayTm Travel Section in which a variety of other sections are also included. Some of the popular ones are Booking Flight tickets, Bus Tickets, Hotel Deals and many more.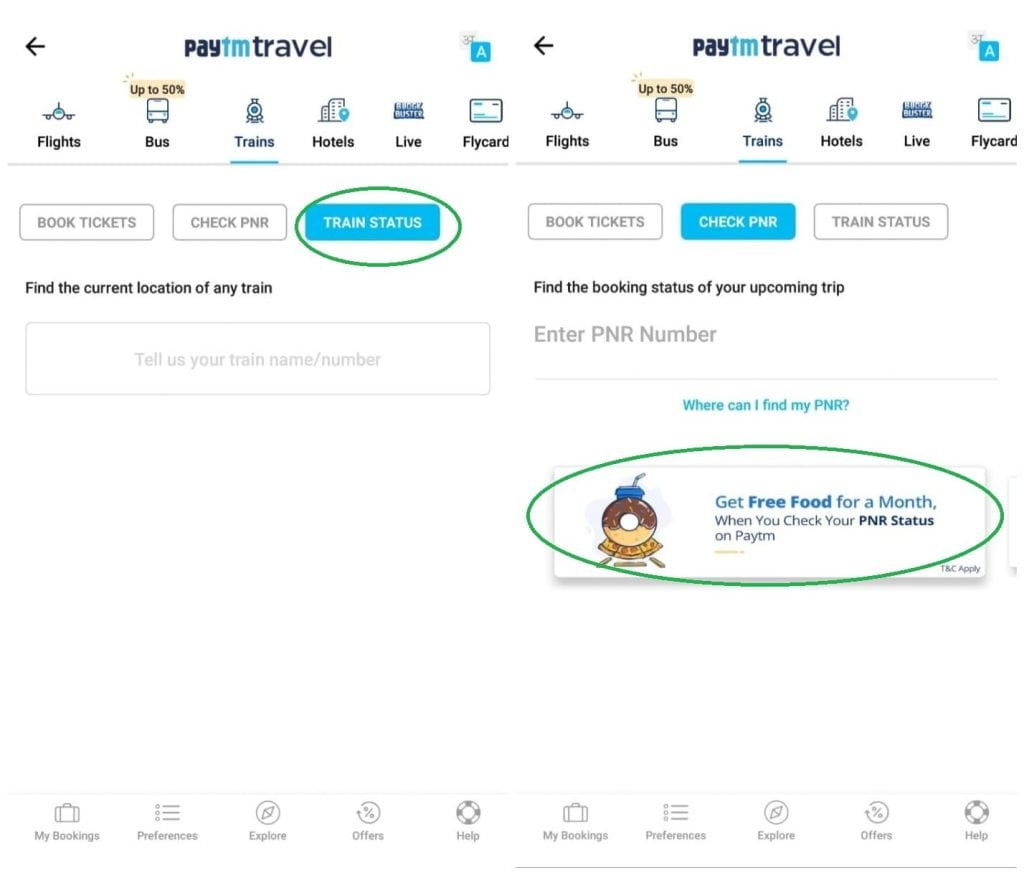 Talking about the Train section, one offer I found interesting that pops up several times in front of me when I open the app is Get Free Food for a month, When Check your PNR Status ON PayTm. Cool isn't it! However, I'm not able to find more details about it. This banner shows me up in the PayTm's Train Check PNR Section.
Read also: How to Pay Life Insurance Premiums Via PayTm? (Guide)