Google Discover Feed search result comes in India too. Just Like the card view type UI which you can find in Google News, Google Discover Feed Search result UI looks similar like this.
Right now, In Google Discover feed you find Result only for high authority keywords like iOS, Android etc. It means if you search for iOS, Android via Google search you can see this new type of search result.
A section opens up at the top where you find sections like top stories, similar result etc. Moreover, you can also find discover feed in Google Home URL section. You can access it by just going to Google.com in your mobile browser.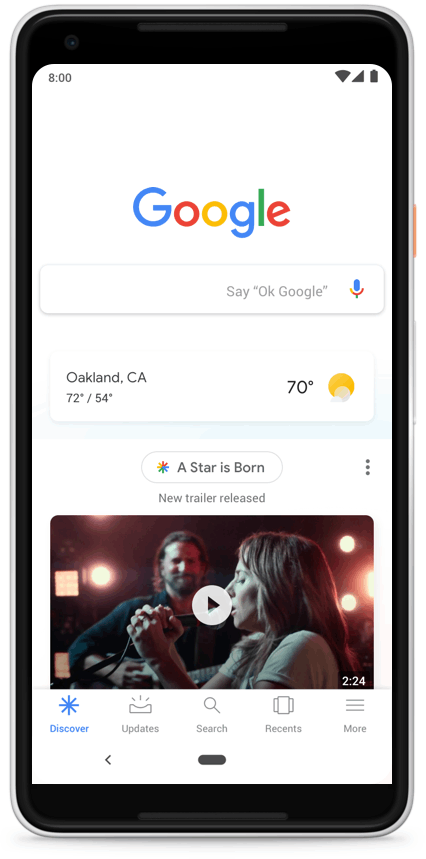 However, as Google Testing this New UI for its search result, maybe you won't find this new search results right now. Talking more about Google Discover feed, you can follow any specific keyword. Therefore, if a new article pops up in the search result specific to that keyword you get notifications, hope so.
In this new search result UI, you can also find images along with the topic. Moreover, the result contains a mixture of AMP as well as non-AMP pages.
We are not sure for now whether you find articles and contents from not so popular publishers across the web in this new search result. However, the articles we see in this new search result only contains from popular publishers.
Those of you who taste the magic of Google News new UI must aware of the related option. This option shows you similar post to a particular topic or content. Developers from Google also bring this option to google search result. With related content, the user gets more insight about a particular topic.
Hope Google roll out this new beautiful UI ASAP. We saw this new UI in Google Chrome Mobile. However, we can't post any screenshots for you because before we take the screenshot of this new UI google to remove it from the result.
However, Lot of publishers from all across the web report about this new Google search result UI.
Read also: Google Photos Live Album Limits to 10000 Photos Only