Google Messages is one of the popular text messaging apps developed by Google.
It helps you to send SMS, MMS, and RCS messages through your phone and computer to other users using it.
These days Google Messages is becoming popular by introducing some useful features like end-to-end encryption, spam protection, suggested text, emoji replies, and more.
Most Android OS users favor this app over the other RCS messaging app.
To make Google Messages more favorable among users, Google has added a new feature in it.
With this feature, users can send photos faster in Google Messages.
This feature will be really helpful for users who have slow or unstable internet connectivity.
In Rich Communication Services (RCS) messaging, sending high-resolution images is slower. That's because the image will first be uploaded to the cloud and will then from thereon send to the other end user. This new feature will reduce the resolution of the image to decrease the upload time to the cloud.
That's how you will now be able to send photos faster in Google Messages.
How to Enable this feature?
To enable this feature first tap on your profile picture icon at the top right corner of your Google Messages App.
Then, Tap on Messages Settings > General and then enable the option Send Photos Faster.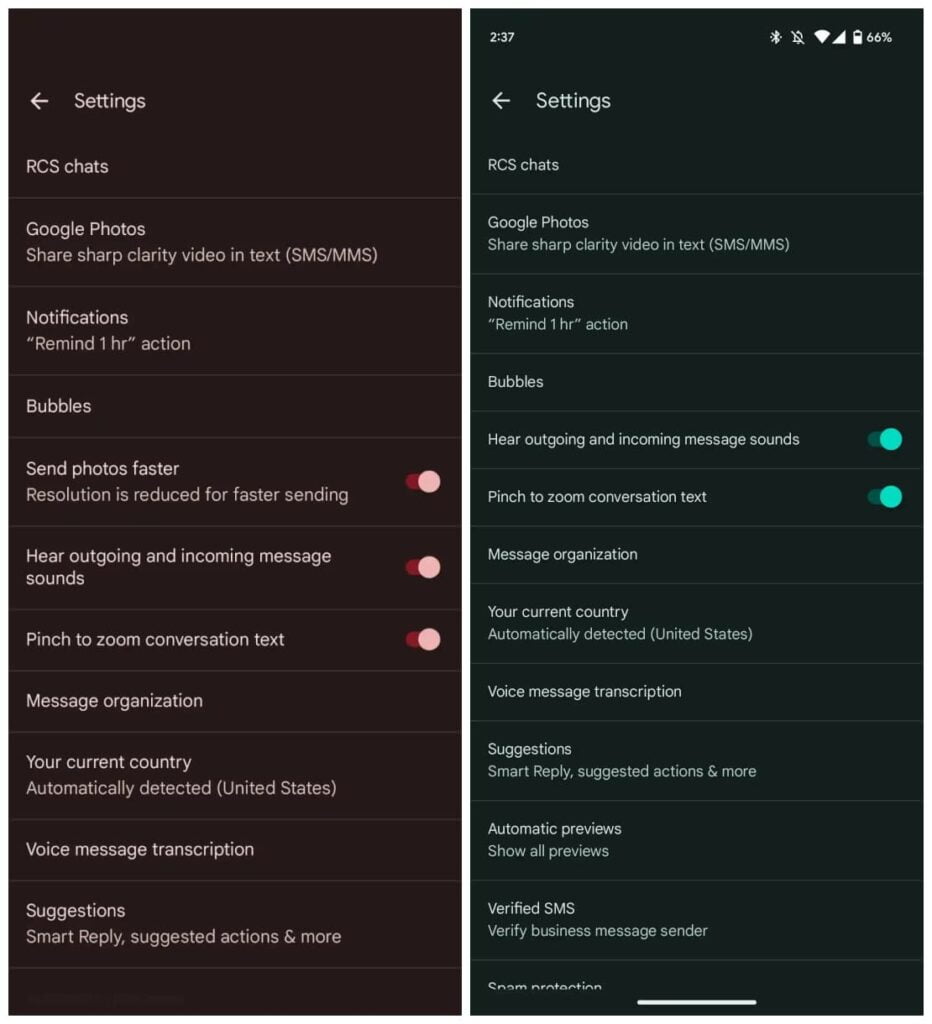 Once done, you can see you will be able to send photos faster in Google Messages.
What is the Maximum Image Size we can send through Google Messages?
Well, the size of photos send through RCS messaging varies from one network service provider to other. For example, AT&T and T-Mobile allow an image size of max 100MB to send through RCS.
Google hasn't described the max image size we can send through RCS yet.
Now, since this feature is brand new, right now users in the USA spotted it.
So, it is currently rolling out and might become available soon in your country as well.
What do you think about this feature, please ping me in the comment section down below.